SELF DRILLING HEX 12-14X20MM SCREW

Suitable for use in the assembly of:
Steel Wall Framing
Steel Trusses
Cladding and general fixing of metal-to-metal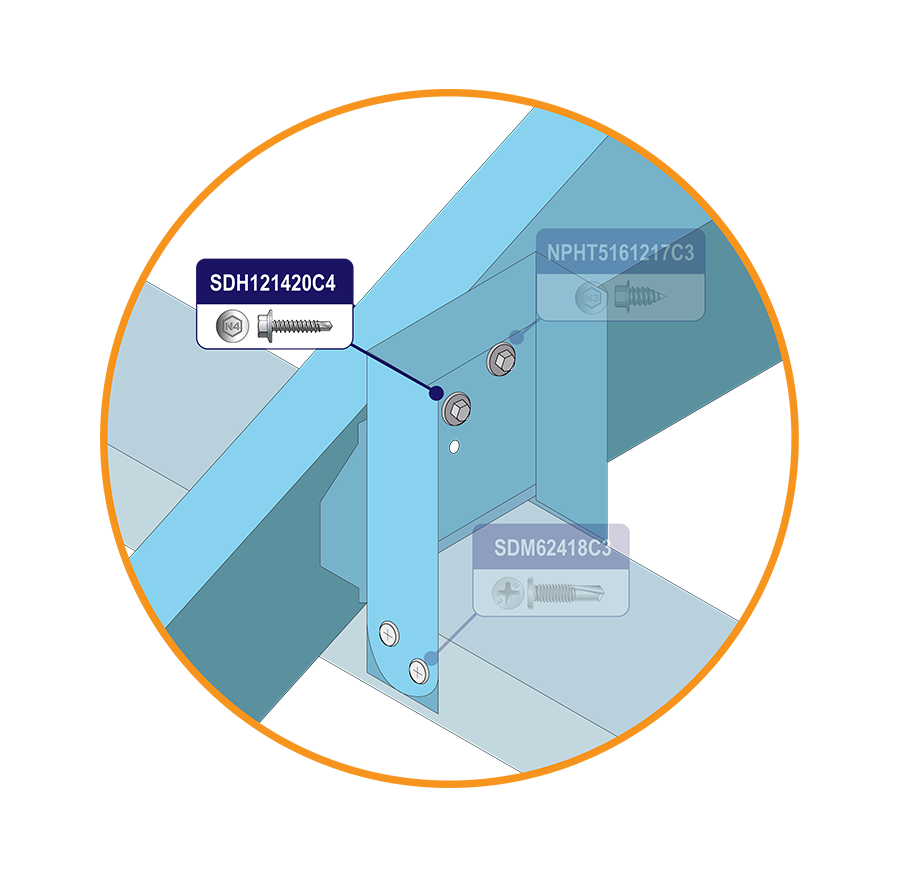 5/16 hex drive – easy to drive in the screw, and the most common head size used for general steel-to-steel applications
SD drill point – can drill fast and efficiently into 4.5mm of steel with no need for a pre-drilled hole
Coating – Class 4 Galvanised coating

INSTALLATION INSTRUCTIONS
Use a 5/16 hex socket bit
Use mains, air or cordless screw driver with a speed of up to 2,500rpm
Fit the socket bit around the screw head and place screws in the fastening position
Apply consistent firm pressure on the screw driver until the screw has fastened. DO NOT OVERTIGHTEN.
Appropriate screw gun/drill with torque control and depth gauge adjustment should be used.

Pull Out Values (G450 Grade Steel)
Steel Wall Frames
Steel Roof Trusses
Steel Floor Trusses